Annual Chinese New Year Production
"Better than CCTV's Chinese New Year Show!"
-audience member, 2017 "Keepsakes: A Chinese Love Story (青花缘)"
CAAM CDT is honored to have partnered with the O'Shaughnessy Auditorium for almost 20 years to bring spectacular, dazzling Chinese Dance to Minnesota audiences nearly every Chinese New Year since 1998. Past productions have sampled from the dance traditions of multiple Chinese ethnic groups, celebrated the beauty of flowers, and explored the intersect between Chinese drum traditions and dance. Every production is a fantastical, colorful explosion of sound, music, and artistry.
Click here and here to learn how this West St. Paul family incorporates CAAM CDT's Chinese New Year Production into their annual celebration.
CAAM Chinese Dance Theater celebrates its 25th Anniversary January 27-28, 2018! Join us for our latest world premiere, "Our Dance, Our Dreams (追梦-圆梦)". Don't miss this remarkable, lush examination of Chinese Dance as seen through a young child's eyes.
Tickets on sale now! Visit the O'Shaughnessy's website here for purchase. 
Are you a school or other group?
Consider attending our one-hour weekday matinee, Tuesday, January 30, 2018. Tickets are priced to be affordable at $7. We also have a limited number of subsidized tickets for low-income children. If you are interested in attending the weekday matinee, please contact us directly at admin@caamcdt.org
Did you miss our 2017 production, "Keepsakes: A Chinese Love story (青花缘)"? This world premiere enchanted
thousands of audience members as it explored the ages-old question, "Can love win?" Please click here to view a
rehearsal video, or enjoy the highlight stills below:
Highlights from the 2017 Annual Production, "Keepsakes: A Chinese Love Story (青花缘)"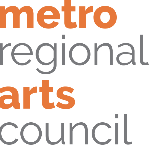 Our 2018 World Premiere, "Our Dance, Our Dreams," is made possible by the voters of Minnesota through a grant from the Metropolitan Regional Arts Council, thanks to a legislative appropriation from the arts and cultural heritage fund.