Lili Teng (滕莉莉), Artistic Director, School Principal, and Dance Instructor
In a career spanning more than 40 years and crossing two continents, Lili Teng has distinguished herself in dancing, teaching and choreography. At age 9, she enrolled in the prestigious Anhui School of Art and then pursued a degree in Chinese Folk Dance at the Shanghai Dance Academy. Upon completion of her scholastic training, she became lead dancer in productions such as Thunder Top Pagoda (Lei Feng Ta), Flowing North Xian River (Xian Jiang Bei Qu), White Hair Lady (Bai Mao Nu) and Salute to the Li Man Mountain (Li Man Song). She turned to teaching and choreography in the 1970s, directing many national and provincial television dance shows, including the dance drama Hwai River Legend (Hwai He Fon Qing); the opening ceremony of the National Short Performance Competition; and the 1999 National Mid-Autumn Opera Show. Many of her Chinese works won national awards. After arriving in the United States in 1999, Teng Laoshi joined CAAM CDT as School Principal and Assistant Artistic Director. She became Head Artistic Director in 2005. In addition to choreographing and directing CAAM CDT's annual Chinese New Year productions, Teng Laoshi continues to teach and instill excellence in all of her students. She recently choreographed and directed two students to a Gold Award at the Midwest Overseas TaoLi Cup Dance Competition.
Teng Laoshi's teaching transition from China to the United States was profiled in Minnesota Women's Press. Please click here to read the article.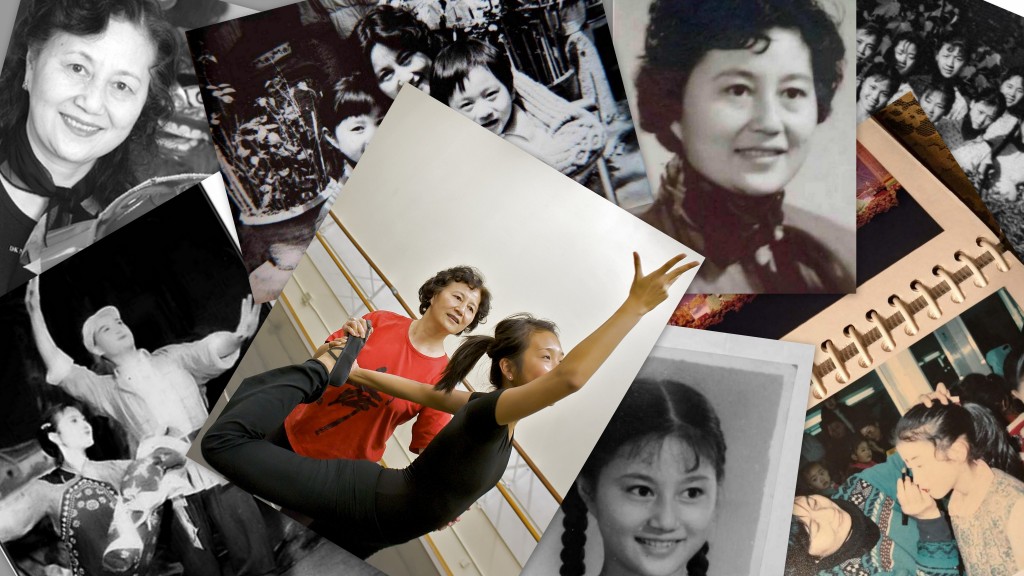 Teng Laoshi through the span of her career. Photos courtesy of the He and Teng family.